Description
Tired of using so-called wonder creams for firmer facial skin? Don't want to opt for surgery? Then V-line Facial Slimming is exactly what you are looking for! The much sought after "V shape" of the face can be achieved using our V Line Face Slimming Double Chin Massager.
WITH EMS VIBRATIONS AND LIGHT THERAPY- light therapy will improve the blood flow and make your skin look younger, the ems vibrations will lift and slim the face and neck
A CONTOURED SLIMMER FACE IN JUST 10 MINUTES PER DAY!
This type of light therapy works by emitting red and blue lights that penetrate through layers of your skin to lift, tighten, and thin your face, ultimately resulting in a flattering V shape. Light therapy carries non-chemical and concentrated light wavelengths to your skin cells making this a safer alternative to other treatments.
Our innovative design allows you to reduce your double chin and uses anti-aging light therapy to reduce fine lines and wrinkles.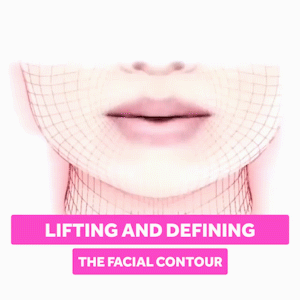 This V Line Face Slimming Double Chin Massager  doesn't require any chin or face exercises and is a great alternative to risky surgery.
Just place it on your chin and relax while the device does all the work for you. Now, you can finally get rid of that double chin and reduce signs of aging, without even having to leave your home.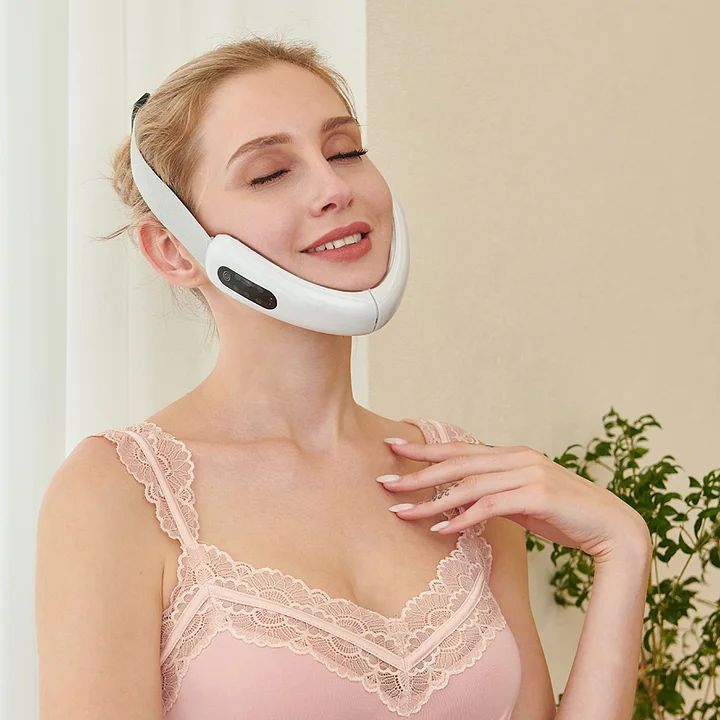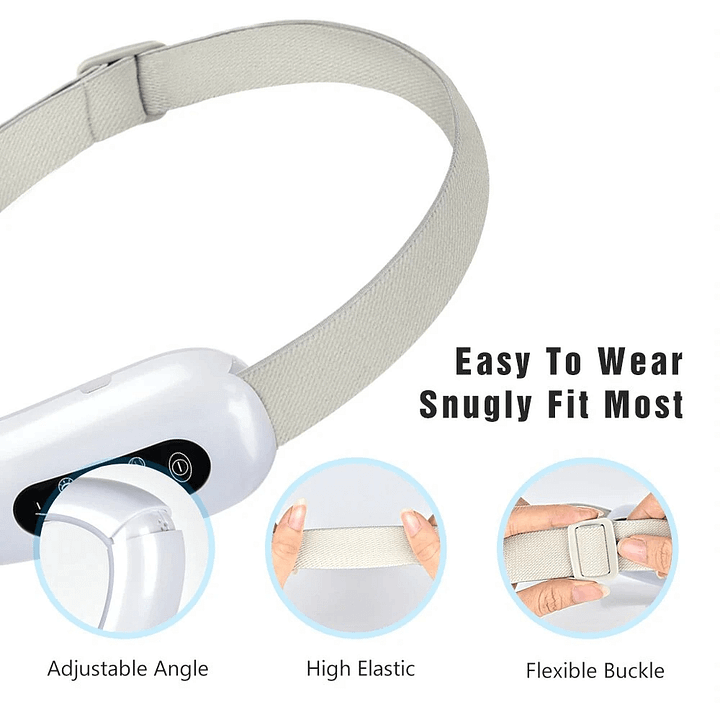 Features:
Fits facial profile perfectly

Blue light mode for acne removal, Red light mode for flat, wrinkle skin. Both lights work together for comprehensive skin care

Near-infrared light penetrates the dermis, and lifts and tightens the V-face

Hot compress therapy

Adjustable headband design

Automatically set for 15 mins per session

Portable and easy operation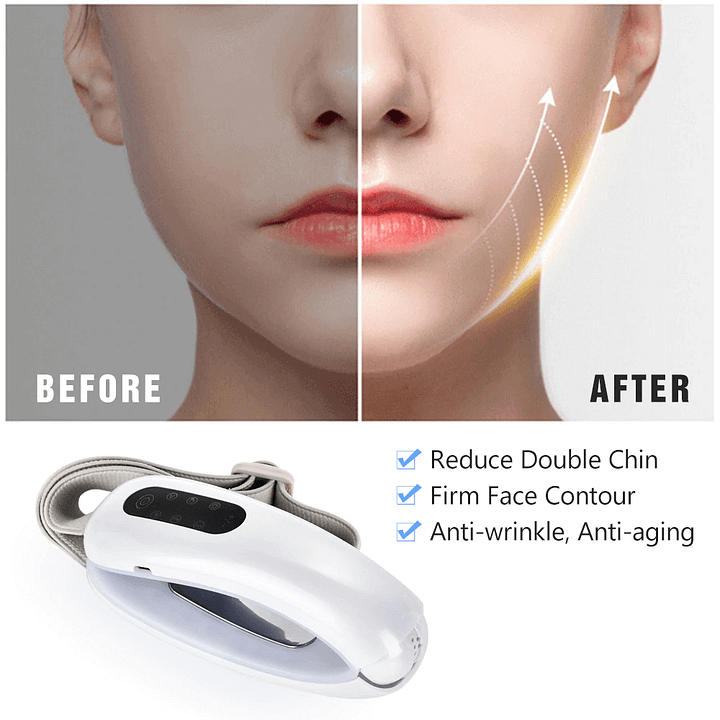 Ems Microcurrent, Vibration, 42℃ Heating
This device uses EMS Microcurrent technology to target and stimulate facial muscles and lose fat around your cheeks, chin, and jaw area. While doing this, it activates the deep muscle cells and boost the production of collagen, effectively helping reduce wrinkles, shrink pores, tighten the skin, and improve absorption efficiency. The soothing 42℃ heating also enhances the tissue regeneration process by opening pores and improving the absorption of skin care products, leaving your skin smooth and plump.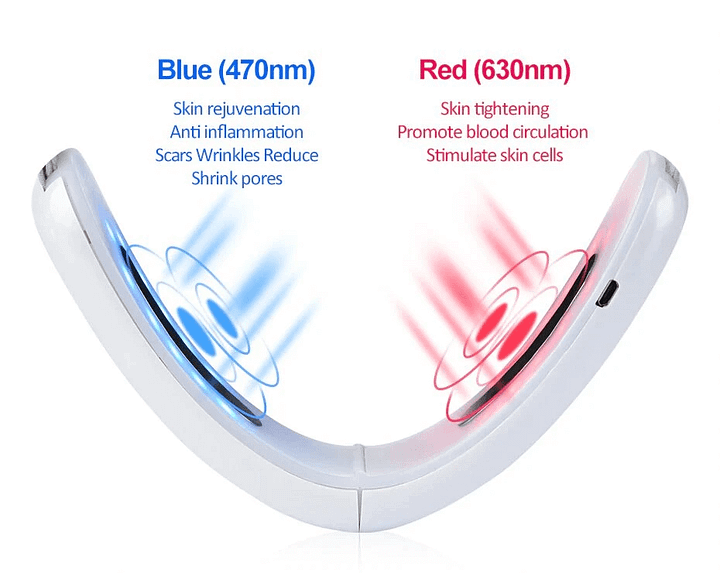 PACKAGE:
1x V-Shape  Facial Massager

1x Manual

1x USB Cable
Payment & Security