Description
Upgrade your car's aesthetic with the best LED Spoiler Lip Kit
This listing is for one set of LED universal spoilers. The lip is very flexible and can fit different shapes of the rear roof spoiler. It comes with double side tape on the back and 2 end pieces for easy installation. Simply peel off one end of the tape, attach and press it firmly. Continue to attach the rest and use the screws to permanently secure the trunk lip.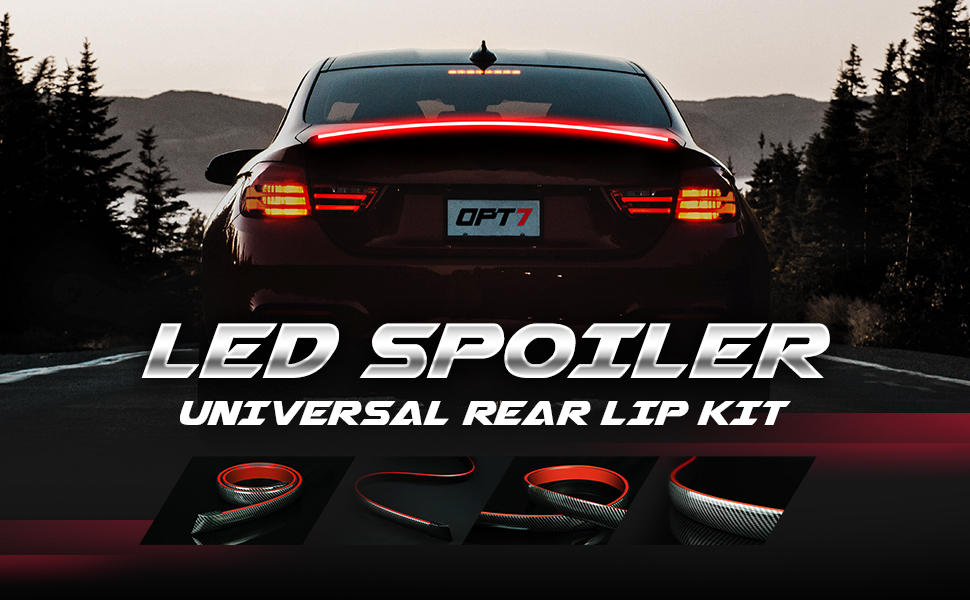 LED brightness matched
Our LEDs are brightness matched to pair perfectly with OEM tail lights. The universal spoiler can be used for pressure tail and top wing.
Flexible and durable 
high flex weather-resistant material. Bend, twist, and curve around any surface.
Water-resistant 
high-density waterproof material ensures your led spoiler is protected from wind/rain/snow and the elements.
Easy installation 
5-minute setup and quick wiring. Easy to adjust the position and cut the perfect size to match your car.

Waterproof and durable soft body.
High-brightness LED lamp beads. high brightness. low light decay. long life and durable.
The intelligent decoder can be directly connected and used. and the operation is more stable.
The wire end adopts the pin design. which does not damage the original power supply and is installed without damage.
LED lights can be used as car signal lights. but also enhance the aesthetics of the car tail.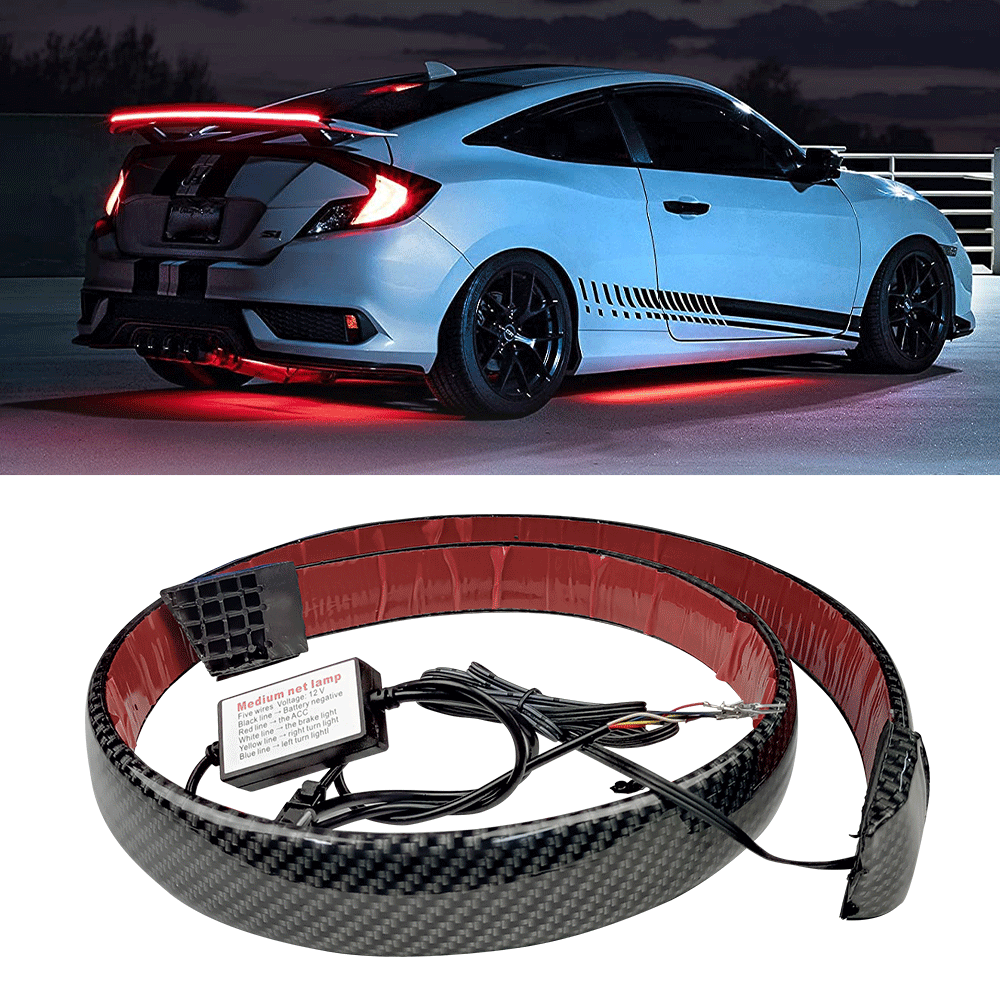 How To Install:
1. Measure the length of your trunk from trunk edge to trunk edge. Trim the spoiler to size.
2. Clean the surface where you plan on mounting the LED spoiler with isopropyl alcohol and a clean microfiber cloth to ensure a firm and lasting fit. (failure to do so can result in a poor attachment surface and improper mounting).
3. Firmly press the LED spoiler on the mounting area and hold for 3 seconds.
4. Power the LED spoiler and find your vehicle's corresponding wiring (please find wiring details in our online manual).
Specifications
 Material: Carbon fiber + LED
 Style: Single-mode. multi-function.
 Light source power:

 

14 (W)
 Voltage:

 

12 (V)
 Dimensions:

 

1200 (mm)
 Current:

 

2 (A)
 Service life:

 

80000 (hours)
 Luminous flux:

 

580
 Packing list: 1*

Brake tail light
Package Includes
 1 x LED universal spoiler
 2 x Scotchlok
 4 x Zip-ties
 1 X Adhesive booster
Payment & Security