Description
uncomfortable when sitting for long periods?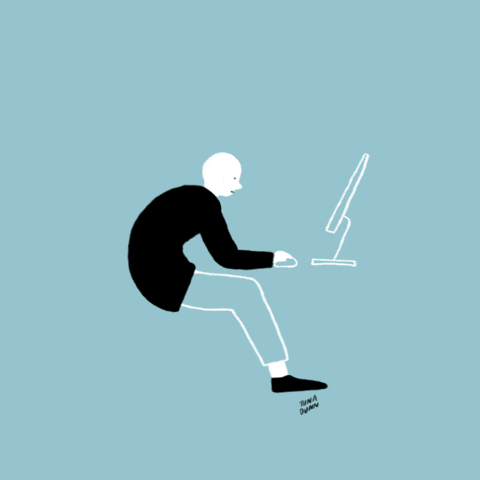 Our Memory foam seat cushion is ergonomically designed with a doctor recommended u shaped cut out, creating a coccyx comfort space that allows your tailbone to "Float" rather than being compressed against the seating surface bearing the weight of your body. The contour surface design distributes body weight across the seat, relieving pressure points on tailbone and lumbar.
Also Promotes healthy posture, proper lumbar spine alignment, reduced back pain, increased blood flow to the legs & superior comfort. Helps relieve pain from back injuries, herniated, bulging or degenerated disc, sciatica nerve pain, arthritis, hip pain, sacral joint pain, stenosis, pregnancy and other conditions.
Premium Memory
Foam Material
Our comfort cushion set is made with premium memory foam material from the world's leading memory foam manufacturer. Perfect to improve bad posture and relieve leg pains while driving or sitting for long periods, enhancing your comfort while retaining its density.
Benefits and Features
High-Quality Material
Made of High-Resilient and High-Density Memory Foam.
Superior Comfort.
Will Support and Conform to Your Own Proportions.
Extents From the Base of the Spine Up To the Lower-Mid Point of the Back.
Improve Your Posture, Reduces Stress to the Back, and Alleviates Lower Back Pain.
Can be used at the home, office, or in a car.
Elastic strap with buckle to attach to almost any seat.

Breathable, Removable and Machine Washable Covers

.
Specifications
Material: Memory Foam, Velvet cover. 
Seat Cushion Size: 17.72 * 14.17 * 2.76 inch ( 45 cm * 36cm * 7cm )
Back Cushion Size: 12.6 * 12.2 * 3.99 inch ( 32 cm * 31cm * 10cm )
Package includes:
1 x Back Support Cushion
1 x Memory Foam Seat Pad 
FAQ
Could it be used in a wheelchair?
Yes! The cushion is designed to easily fit any seat. Please measure before placing your order.
Is it washable?
Yes! It is machine washable.
Can I use this in a bathtub?
No! This product is not waterproof and is not suitable for bathtub use.
What are the dimensions of this product?
Seat Cushion Size: 17.72 * 14.17 * 2.76 inch ( 45 cm * 36cm * 7cm )
Back Cushion Size: 12.6 * 12.2 * 3.99 inch ( 32 cm * 31cm * 10cm )
What is this product made of?
This product is made with High-grade Memory Foam and Velvet.
Does the cushion have a weight limit?
Yes! It can accommodate up to 250 pounds.
I travel a lot. Can I bring this with me?
Yes! Our cushion is lightweight and portable, you can bring it anywhere with you.
Can this support my lower back?
Yes! The cushion is made to provide superior orthopedic treatment to your lower back, spinal cord, and vertebrae discs.
How can I secure them on my seat?
Easily fasten them around the back of your seat with the elastic straps.
I sit in the office all day. Will this work for me?
Yes! Our cushion is designed to reduce pains, aches, and discomfort that come from sitting all day by sitting.
Can this help with my coccyx problem?
Yes! Our cushion provides enhanced lumbar and coccyx support.




Payment & Security
Payment methods
Your payment information is processed securely. We do not store credit card details nor have access to your credit card information.
---
Security