Description
Shine your handheld laser at a point almost a mile away with the best Rechargeable Power Laser Pointer Pen!
Long Distance
Even in broad daylight, you'll be able to shine your laser Pointer at a point a hundred yards away, but nighttime is when our laser pointer really shines. When it's dark, you'll be able to point at targets almost a mile away!
Safety Lock 
Lasers can cause eye damage, especially more powerful lasers like what our Rechargeable Laser Pointer produces, so they should never be used by children. As an added feature, this comes with a lock so that kids can't turn it on without also having the keys. Make sure to keep the keys somewhere the kids can't get them!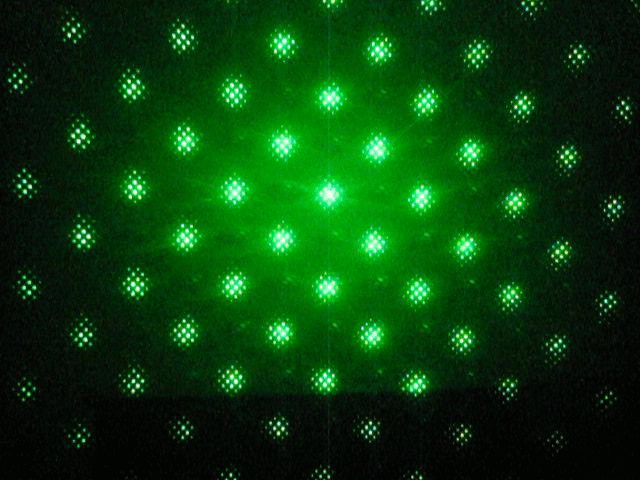 Adjustable Focus 
You can adjust the focus of the beams from the Laser Pointer Pen so that it narrows to a point at a certain distance. Note that doing so will let you lightly score dark items and even burst black balloons and ignite blackened matchstick heads!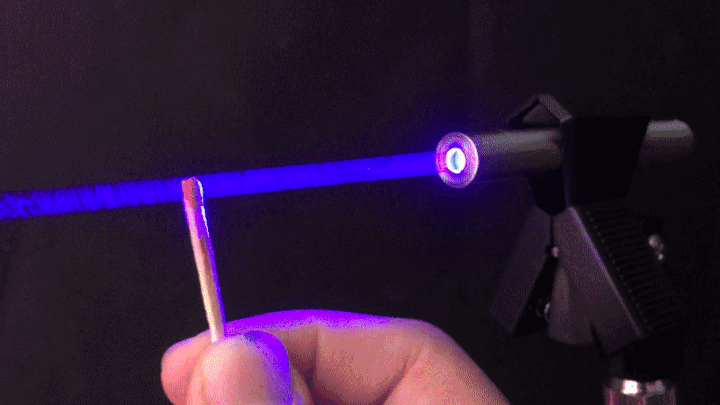 Optional Star Caps!
For a small additional amount, you can turn your laser pointer into a mesmerizing light show! Attach one of the star caps and watch your laser spread out into beautiful patterns that are a wonder to behold. Incidentally, this also lets you illuminate a much wider area if you need to do so.
Features 
Range Up To 10,000 Meters
Anything up to 10,000 meters away is easily pointed with the Laser Pointer. Useful for pointing towards things like buildings, highways, oceans, and even the sky.
Premium Material
Aviation aluminum alloy is used to make the Laser Pointer. As a result, it's robust and long-lasting.
Adjustable Thickness of The Beam
Using the Rechargeable Visible Laser Pointer you had complete control over the laser spot size and beam thickness. 
Kid Safety Lock
Our Rechargeable Laser Pointer was designed with the safety of kids in mind. When not in use, you may flip the switch key to the red dot and pull it out to turn off the power.
3 Laser Colors
The Laser Pointer Pen is capable of emitting red, green, and purple laser beams.
Included Star Cap 
An additional star cap was included with the Visible Laser Pointer kit, allowing you to use it to replace the standard one for a full set of green dots or stars!
Rechargeable Battery 
Using a USB cord to charge the Laser Pointer eliminates the need for a difficult battery change.
User-Friendly
Simply press and release the button to turn on and turn off the Green Laser Pointer.
Benefits
Provide bright light beam in high power for clear pointing in long-distance
Can also serve as a lighter
Rechargeable design, very eco-friendly
Attached with two keys for locking when not using, very safe
Specifications
 Color: Black
 Light Style: Common
 Light Color: Green
 Laser Range: 5 - 10KM
 Output Power: 500MW
 Power Supply: 1 x 18650 Battery(Not Including)
 Switch: Touch Switch
 Material: Aluminum Alloy 
 USB Port: No
 Operation Voltage: 3.7V
 Adjustable Focus: Yes
 Start Time: = 3 second
 Dimension: (5.9 x 0.86) " / (15 x 2.2) cm (L x Dia.)
 Anti - Battery Reverse: Yes
 Beam Diameter: = 10mm (within 6M)
 Visibility: Yes
 Working Temperature: (15 - 35)ºC
 Storage Temperature: Normal Temperature
Payment & Security
Payment methods
Your payment information is processed securely. We do not store credit card details nor have access to your credit card information.
---
Security