Description
Do Your Lips Get Chapped and Skin Get Rough On Cold Days? Then This Simulation Flame Mist Humidifier & Aroma Diffuser Is Just For You!
m
The flame diffuser is a convenient and unique way to benefit from the myriad benefits of essential oils and your favorite perfume. It doesn't only make your setup look much better and makes everyone ask you where you got it but it also helps you relax after a long day and brings new energy and freshness into your room.
What Makes This Flame Aroma Diffuser Perfect For An Room Of Fresh Scents?
Create a romantic environment with flame and fragrance
It keeps your room fresh while creating a beautiful flame effect by shining LEDs
Using a humidifier is proven to help your skin stay happy and healthy
Drop 2-3 drops of essential oil into it, and the fragrance will come to your nostrils. Relax and create a refreshing ritual feeling!
Great gift for your loved ones & family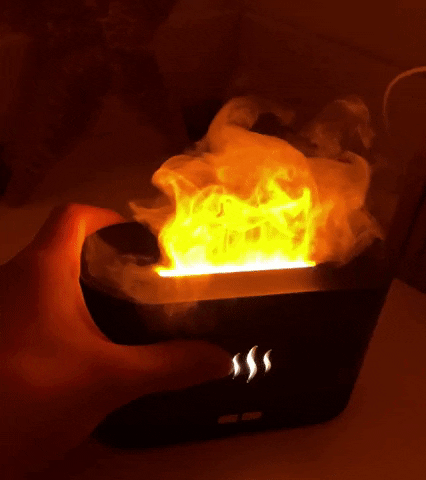 Create the PERFECT CALMING environment with the Flame Diffuser...
It uses ADVANCED LED technology to create a BEAUTIFUL & RELAXING flame.
Helps relieve STRESS & REDUCE ANXIETY...Turn any desk or table into a SOOTHING cabin flame.
Fill any room with your FAVOURITE sweet aromas...The perfect way to create a CALMING environment.
The smells & atmosphere created by the Flame Diffuser make it PERFECT way to help you fall asleep!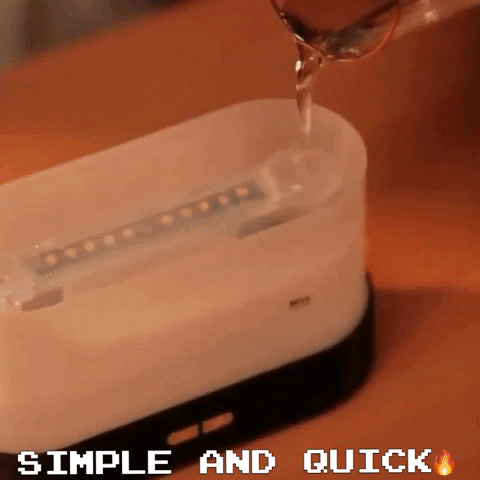 Specifications:
Material: ABS plastic
Size(LxW×H): Approx.
159x79x107mm/6.26x3.11x4.21inch
Working Power: ≤2W
Capacity: 250ml
Rated Voltage: DC 5V
Spray Volume: 30-40ml/h
Power Source: USB
Any essential oils can be used with this diffuser
Package Includes:
1x Flame Aroma Diffuser (Essential Oils NOT Included)
1x USB Charging Cable
1x Instruction Manual
OUR Guarantee
-14 Day Money Back Guarantee: We have you covered - Any issues? We'll return your money back to you, effective immediately upon return!
-24/7 Customer support
: You can contact us at anytime and we will get back to you! See more at our 
Contact Us
page.
-Easy Returns
: Our
3 STEP 
return setup makes it fast and super easy to return your item and get your money back!
1. Contact Us 
2. We issue your return label 
3. You send it Off & receive your money back within 3-5 working days! 
Payment & Security
Payment methods
Your payment information is processed securely. We do not store credit card details nor have access to your credit card information.
---
Security