Description
Relief pain and stress and so much more with our Acupressure Pain Relief Yoga & Pillow Mat Set!
This  Acupuncture Acupressure Yoga Mat and Pillow Set provides quick and easy pain relief. The Acupressure mat provides deep stimulation that releases endorphins to naturally reduce aches, tension, and pain, promoting complete restoration throughout the body.
Sold as a mat and pillow set, this massage set is great to bring with you on the go or perfect to use at home. In just 10 minutes you can experience amazing relief for your whole entire body. Save money and feel good all in the comfort of your own home.
In addition to providing back relief, you can lie on your stomach to aid digestion, extend your legs on the mat to massage your thighs or step on the mat to relax your aching feet.
After a long stressful day, relieve your tension with the Relief Acupressure Mat so you can get a good night's rest, feeling thoroughly refreshed when you wake up in the morning to start your day.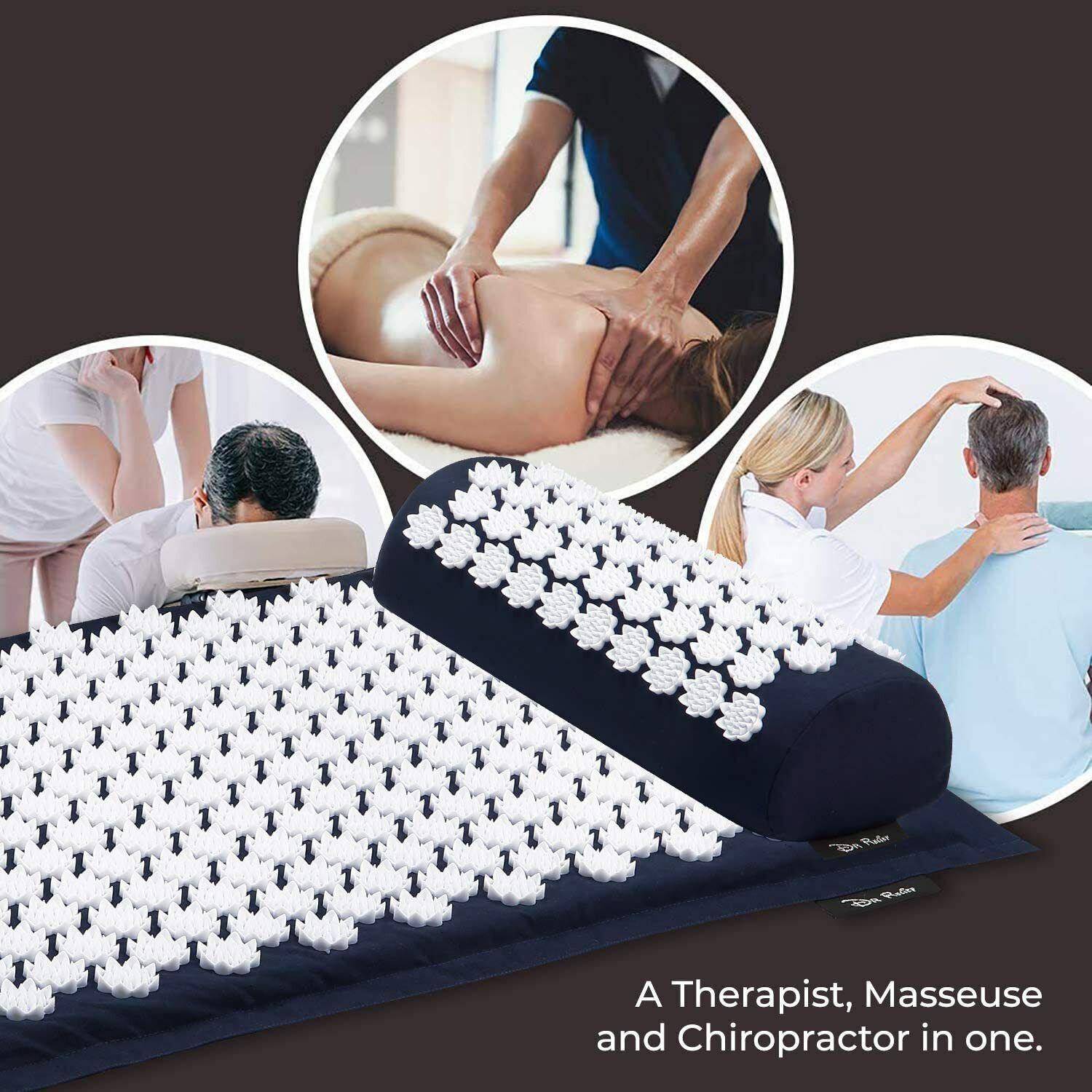 Features
PAIN REDUCTION
Naturally reduce muscle tension, back pain, and headaches by simply laying on the mat daily for 10-30 minutes. Acupressure releases endorphins that block pain and help relax the muscles in your back, neck, and feet.
FULL SUPPORT
The cushioned foam mat is large enough to fit your full back, and unlike many mats that only cover your back, this set includes a pillow covered in acupressure points for neck support and more holistic pain relief.
RELAXATION & STRESS RELIEF
Lay back and relax onto this "bed of needles" to massage pressure points that help release tight muscles and relieve stress. Use prior to bedtime to improve your rest and reduce insomnia.
INCREASED ENERGY & CIRCULATION
Thousands of acupressure points stimulate nerves and improve blood circulation for increased energy and faster muscle recovery, making it great for users who sit at a desk daily, as well as active individuals and athletes.
HIGH-QUALITY
Made of 100% thick cotton & plant-based eco foam, the acupressure mat has 6,210 acupressure points; the neck pillow has 1,782 acupressure points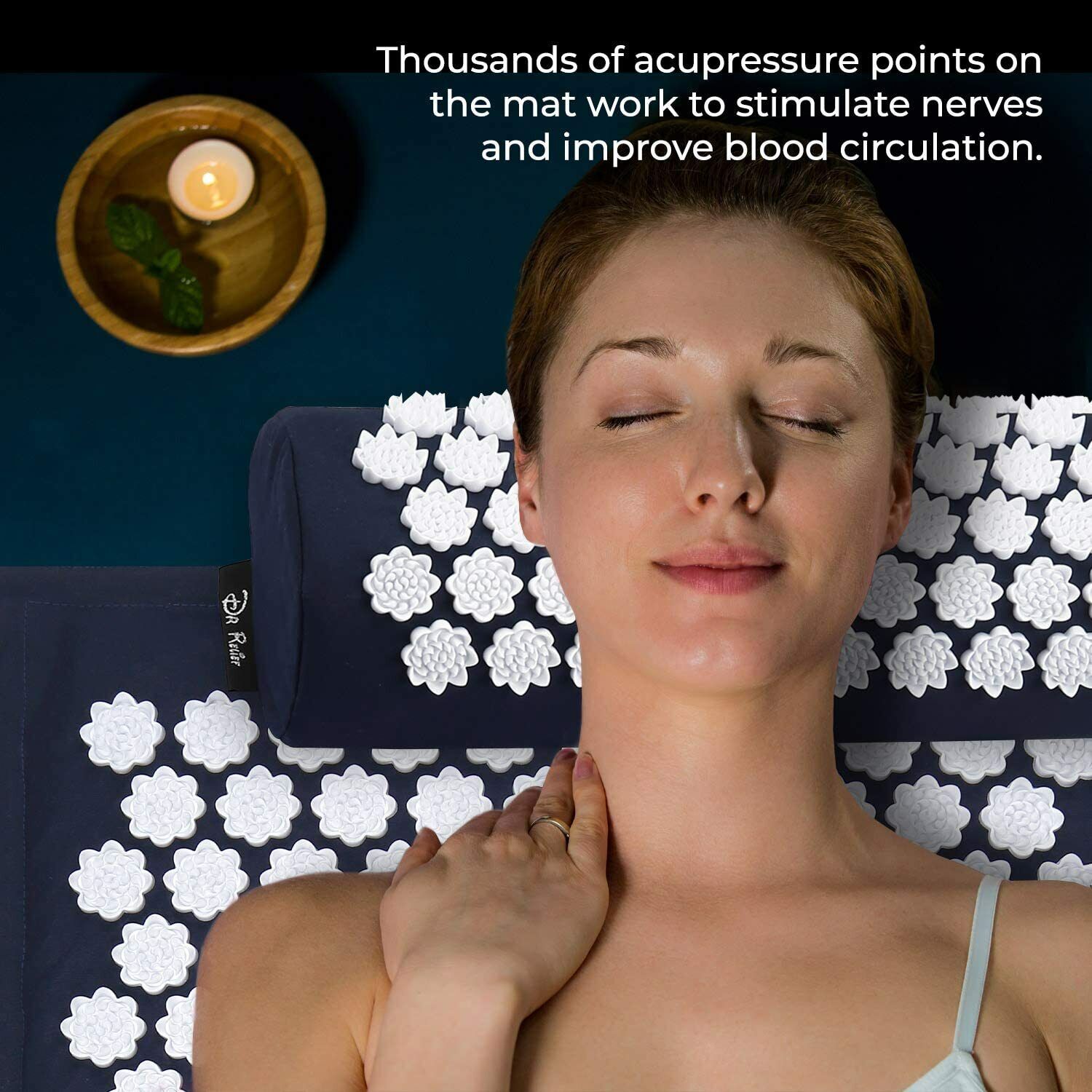 Acupressure is a great way to relieve muscle pains and tension in your back, yet treatments can get costly and it may be hard to find time to schedule an appointment. Taking the concept of an acupressure treatment, the Relief Acupressure Mat allows you to get the same treatment in the comfort of your own home.
Specs:
Size: 28" x 17"
Weight:  3.5lbs
Package Includes:
1 x Acupuncture Massage Mat 
1 x Acupuncture Pillow

1 x Bag



Payment & Security
Payment methods
Your payment information is processed securely. We do not store credit card details nor have access to your credit card information.
---
Security