Description
The best all-in-one Magnetic Fast Charging Phone Cable!


The 3-In-1 Magnetic Fast Charging Phone Cable is the only charging cable you need. Whether you have an iPhone, iPad, Android, Notebook, or even a Huawei, the Magnetic Fast Charging Phone Cable will charge your phone.
It's compatible with almost every device as long as it falls into the category of Micro USB, Type C or IOS. On top of that, it charges your phone extremely fast and will make your life easier!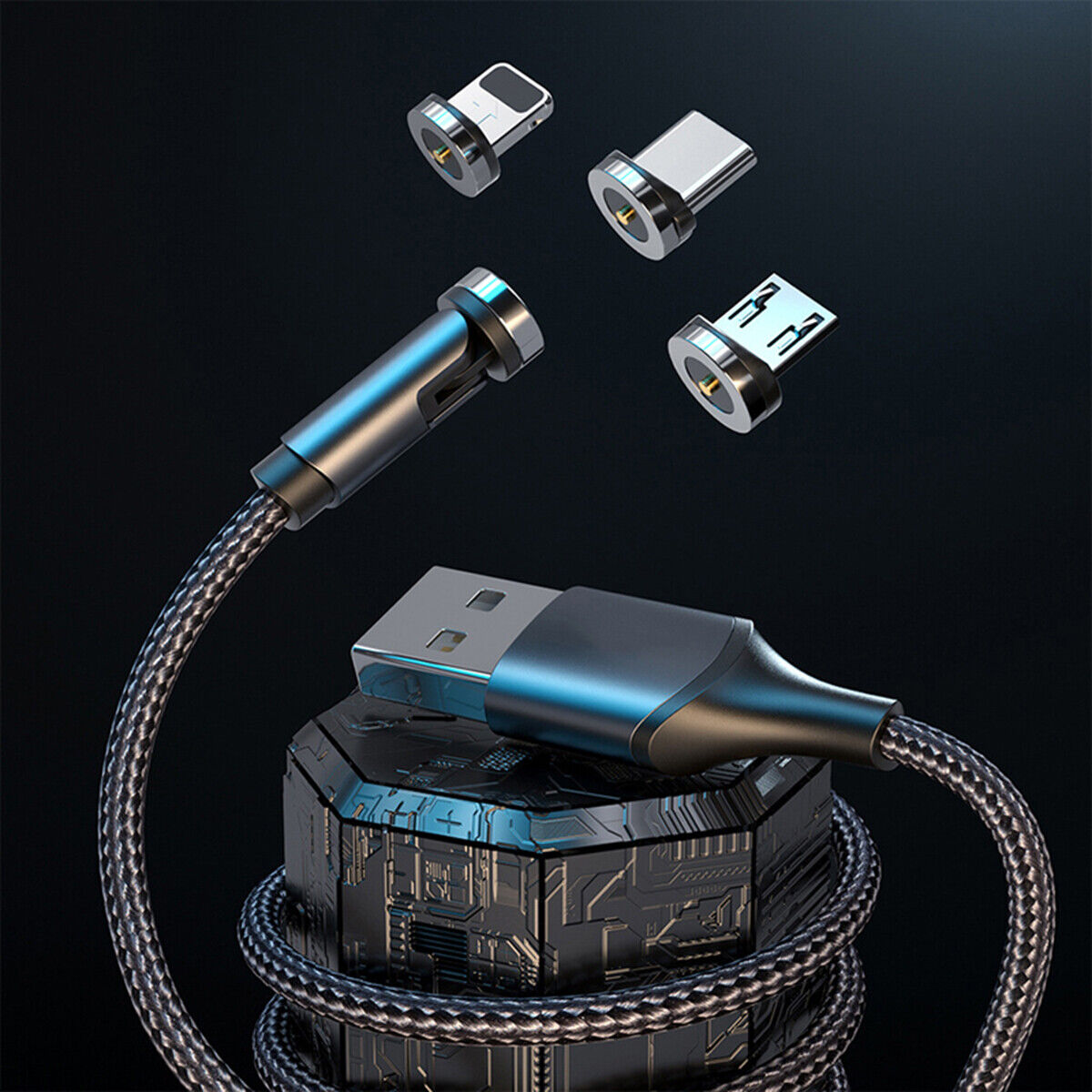 BENEFITS
Save Time Plugging In 
The Magnetic Phone Cable makes plugging in the charger to your phone so much easier. Stop wasting time trying to match the charger head with the hole and let the magnetic head do all the work.
Works with all devices
Use 1 universal cable to charge all your devices thanks to the innovative magnetic detachable head system.
One Hand Accessible
Whether your hands are occupied, you're driving or you just have one hand, the Charging Cable will make charging your phone effortless and easy. Thanks to the strong magnets, the OneCable™ will easily connect to your phone. It's so easy you won't even have to take your eyes off the steering wheel when driving.
Versatile Usage 
With the 3 in 1 Fast Charging Phone Cable, you can say yes every time someone asks if you have a charger. No more distinguishing between which charger for which phone, as long as you have the magnetic charging heads, you are good to go for any device.
 Fast Charging 
The Magnetic Charger features upgraded technology designed to charge your phone faster than the standard cable. Quickly charge your phone so you can spend more time on it!



Specification
 Length:

 

3 ft (1m) /6 ft (2m) 
 Output:

 

5V/2.4A (Max)
 Material:

 

Aluminum alloy + nylon braided
Rotation:
 540
° Rotation
 Available Tips: Type-C USB, Micro USB, "iDevice" (non-MFI certified)
 Output Connector: round magnetic 5 pins.
Weight: 
0.85 Oz. (3.3ft), 1.52 Oz. (6.6ft)
 Dustproof 
 *Does not support Data Transfer (Only for charging)
Package Includes
 1 x

 

3-in-1 Charging Cable

 

(3 magnetic heads & 1 charging cable)
Payment & Security
Payment methods
Your payment information is processed securely. We do not store credit card details nor have access to your credit card information.
---
Security